Scorpion Brewing Co. is a Microbrewery located in the heart of Calvert County, Southern Maryland.
We pride ourselves on producing beer made with local

ingredients and embrace the flexibility, adaptability and experimentation a small microbrewery allows.

We brew on premises and our emphasis is on quality, flavor and brewing technique.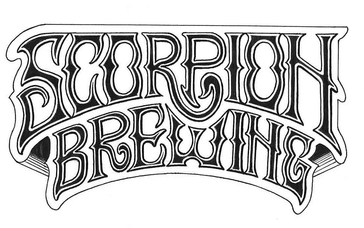 Scorpion Brewing Co. opened on October 11th 2014.

We chose the name "Scorpion" as a tribute to the Chesapeake Bay Flotilla that boldly fought the British in the Chesapeake Bay and tributaries during the War of 1812. The "Scorpion" was the flagship of the flotilla and was scuttled on August 24, 1814 in the Patuxent River to prevent its capture and use by the British. The "Scorpion" was a 49-foot sloop rigged with optional oar power, floating battery, two long guns and two carronades (cannons).
About our Successful Kickstarter Campaigns

In 2014 we raised $11,600 via a successful Kickstarter campaign to build a malting vessel in order to be able to malt and use local grain in our beers.

In 2016, we raised over $3,000 to buy a Chiller for our new 7-barrel system - a big thanks to our supporters, you make SCORPION BREWING CO. COOL!